Product not found!
Product not found!
---

ORDER TOLL FREE: 1.800.366.1630
VAULT CODE:
FINTERS1118B
WANT MORE? CALL FOR LARGER QUANTITIES AND BULK SHIPPING TERMS
OFFER EXPIRES: 12/20/18 - 5pm CST
---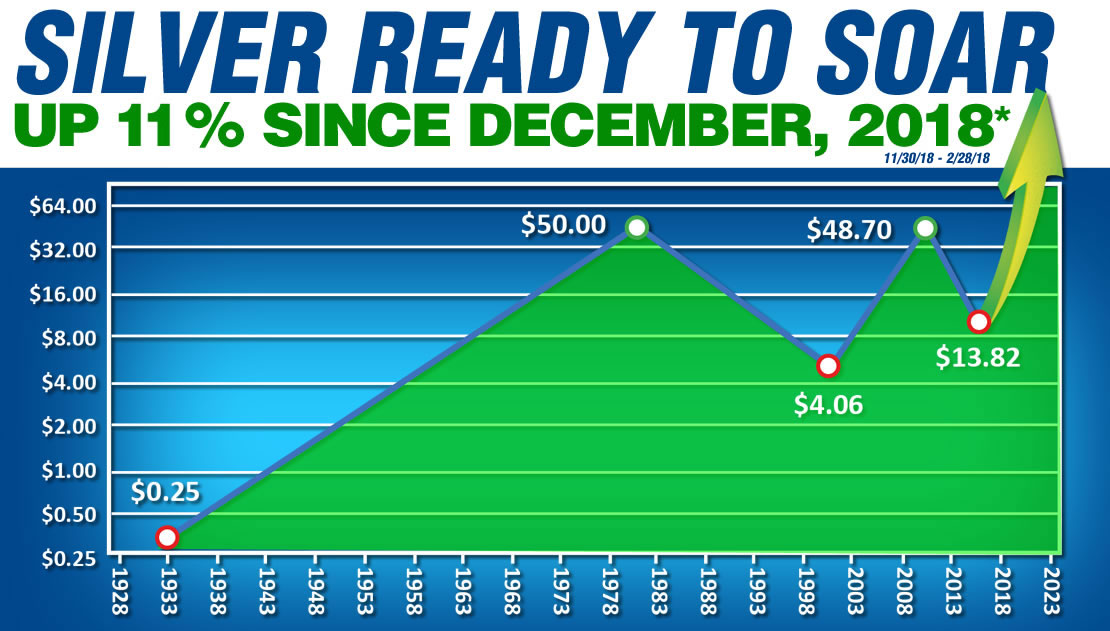 The last century has seen three dramatic surges and retreats in the price of silver:
(1) First came a rise from $0.50 to $1.336 during and just after World War I, followed by a collapse to $0.25 in 1932, in the depths of the Great Depression.
(2) Then came a long 200-fold price increase from $0.25 to $50 in the next 48 years, from 1932 to 1980, followed by a 21-year 92% price decrease.
(3) Finally, we saw a 12-fold increase from $4.06 to $48.70 in the 10 years from 2001 to 2011, followed by a 72% price drop from 2011 to 2015.
Now that silver's low price is set in place under $14, is it possible we will see another assault on $50 or higher? For that to happen, the low of $13.82 must hold. Provided that holds, and I believe it will, we could see dramatic new highs in silver in the next few years, making now a great buying opportunity.
---